Business Beyond LAB, Annual Membership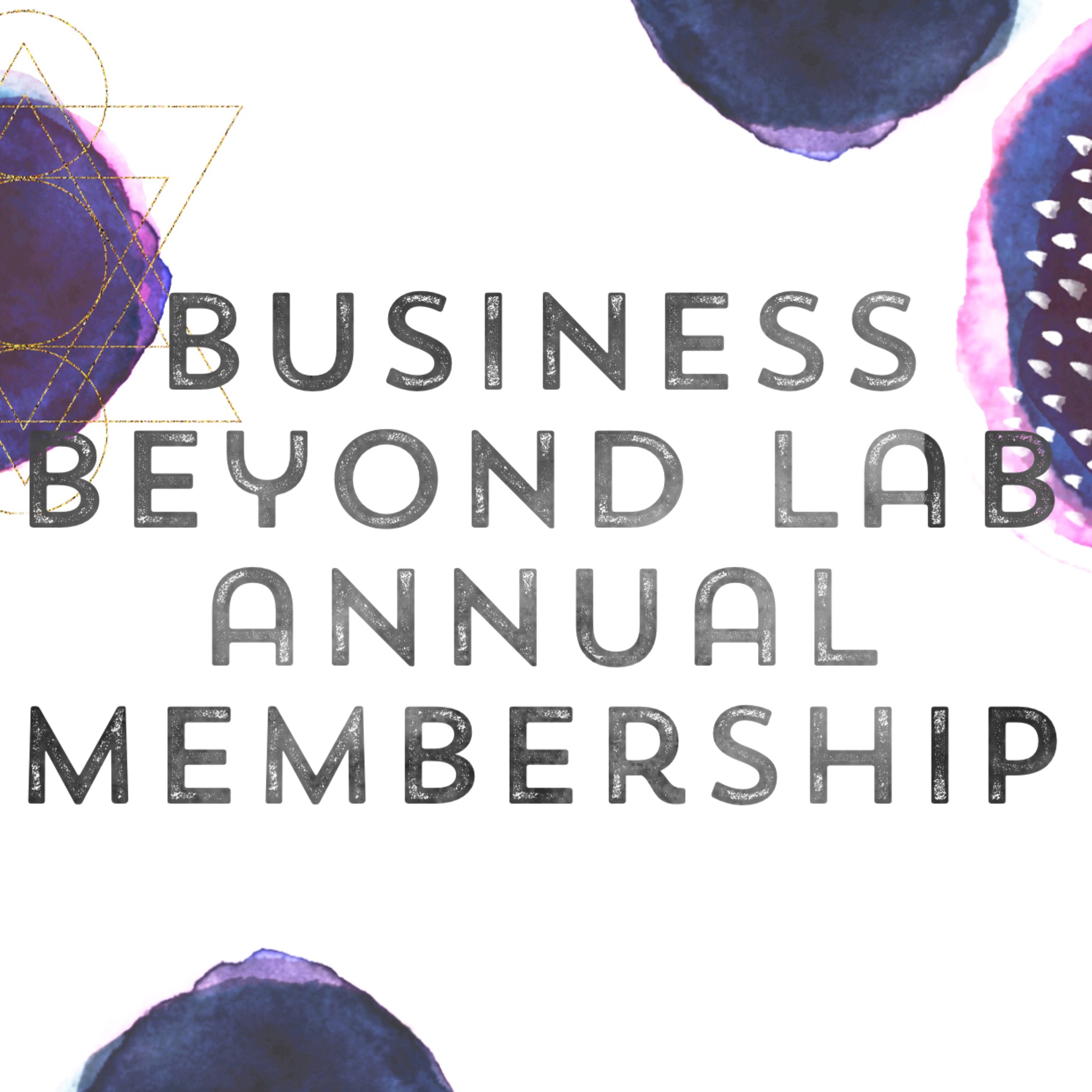 Business Beyond LAB, Annual Membership
Gain the support, inspiration, fun, motivation, and technical training you require to start or grow your business YOUR way (while learning what other experts choose). And besides business itself, we'll be looking at your energetic congruency in your offers, financial goals, creations, and client attraction.
With 2 live monthly calls, energy awareness recordings, focused units of learnings, unlimited questions and access to me within our group, you'll have all you require to be the leader of creating your business and contributing to clients that require your gift.

My target is to provide an easily accessible, no brainer offer so you can jump in and grow your business with the information I was charged $400-800 per month for (except it was all formula stuff which doesn't work for how I create). Now I've translated it all for the rest of you who also cannot just "do what you are told" with business. PLUS I'm integrating my gift for energy clarity and facilitation to help you choose and create more for yourself then you ever dreamed to reach for before. Together we'll make long shots into sure shots.
We go LIVE September 18th. The first 10 people to enroll will be gifted the flat rate of $250 for the whole year!!! (OMG, did I really just offer that?!!!)

If you're not one of the first 10, you still get a treat if you enroll before launch day of $350 for one year.
The regular rate will be $47/month or $500 annual rate.
Join at the introductory price, available for a limited time!
Set up a whole year of support, learning, motivation, fun, and creating with one payment, saving you over $300. You will also receive a bonus private 60 minute call with Zarah, to get assistance personally for you and your business. This is a limited time offer!
sale